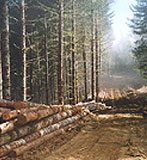 Procuring services from Alexander Structures is easy, just call 303-697-9441 or fill in the form below to discuss your engineering needs.
Attach your CAD, PDF, or JPEG plans and or sketches and we will review the plans with you and prepare a quote. We can meet at your building location to discuss various design options, a local coffee store, your house, or over the phone – whatever's most convenient for you.  Most structures are reviewed for fixed price quote based on services mutually agreed upon and expressed via written contract. Occasionally, due to unforeseen design issues, contracts will be based on hourly work.
Alexander Structures then reviews all the major structural components as agreed upon via contract. Comments and structural suggestions are marked on the plans and or on additional printouts. One set of plans is kept at Alexander Structures for our records, and the other sets are sent/emailed (pdf) back to you, usually within 7-14 business days.
All projects require a deposit prior to commencing engineering or design services. (Deposit amount is per contract.)  Typcially, the balance is due upon receipt of final plans.  Payment plans can also be arranged depending on the services required.
Alexander Structures, LLC
PO BOX 1295
Conifer, CO 80433
303-697-9441